Consorsbank
Up to 345% more unique visitors – launching an online bank in 6 months
On many levels it was a huge organizational change program.
In 2013 we sup­por­ted Consorsbank in redesign­ing their main online chan­nel, consorsbank.de, with more than 2.5 mil­lion unique vis­it­ors per month.
This part­ner­ship is a great example of how the beauty of iter­at­ive design think­ing integ­rated with a struc­tured pro­cess of reduc­tion can drastic­ally increase busi­ness suc­cess. USEEDS° cut devel­op­ment times in half. In less than one year, we relaunched a plat­form where all key per­form­ance indic­at­ors increased to heights no-one had dreamt possible.
The click rates of all the main products increased by up to 345%. If you still have to cost-justify user centred design, usab­il­ity engin­eer­ing or agile devel­op­ment in your organ­iz­a­tion — this case proves the value! We cre­ated out­stand­ing meas­ur­able out­comes but this pro­ject was about much more than increas­ing KPIs.
Thanks to the very close inter­ac­tion of all those respons­ible in focused work­shops, as well as the iter­at­ive, user-centred pro­cess involving test users, we have been able – togeth­er with USEEDS° – to design an unusu­ally simple-to-use online presence.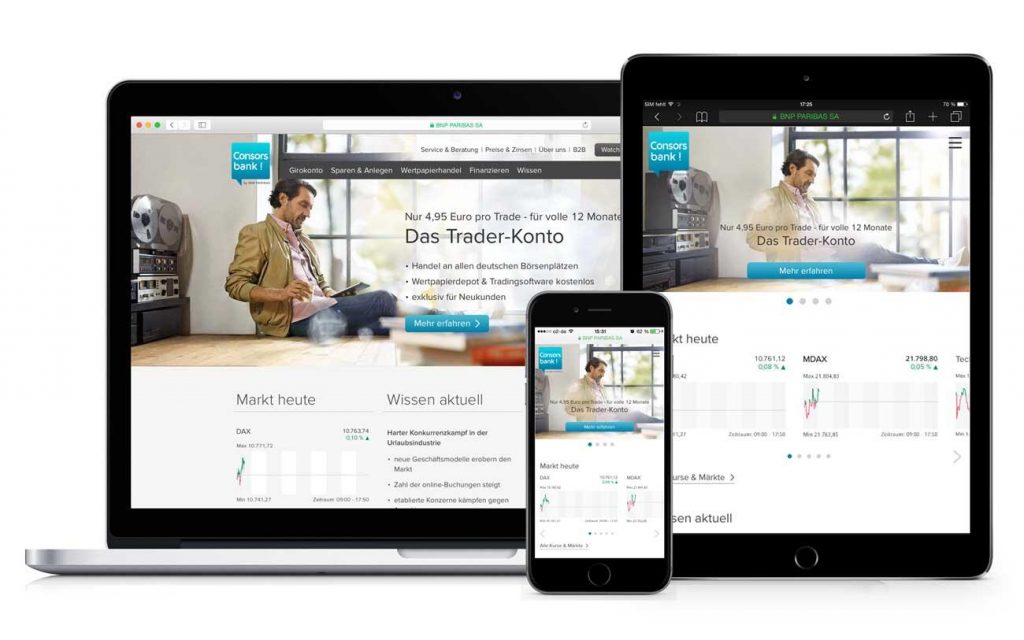 OmniChannel Experience
The Customer is now able to have a seam­less exper­i­ence no mat­ter which device on hand. With the full respons­ive Webinterface, the Apps for Phone, Tablet and even for the Watch there are no limits.
Brand Identity
The new visu­al lan­guage we developed at USEEDS° addresses an exten­ded range of tar­get users from online traders to the full cli­ent range of an online bank.
Collaboration
The set-up of a CQ5 / Html Frontend Team at USEEDS° in Berlin col­lab­or­at­ing with the Integration Team at Consorsbank in Nuremberg sped up the devel­op­ment process.
Processes
The intro­duc­tion of an agile devel­op­ment pro­cess was the pre­requis­ite to min­im­ize the «cod­ing phase» of the whole pro­ject to 6 months.
Team
The integ­rated team of exper­i­ence developers, exper­i­ence design­ers and exper­i­ence research­ers cre­ated a highly effi­cient and motiv­at­ing work­ing atmo­sphere for every­one involved.
Continuous user test­ing reduced risks and ensured the high KPI increases.
Consorsbank is ready for the future!
With this pro­ject, Consorsbank set up an organ­iz­a­tion allow­ing them to con­tinu­ously improve and extend their main touch­point with their more than 1.5 mil­lion cus­tom­ers in Germany.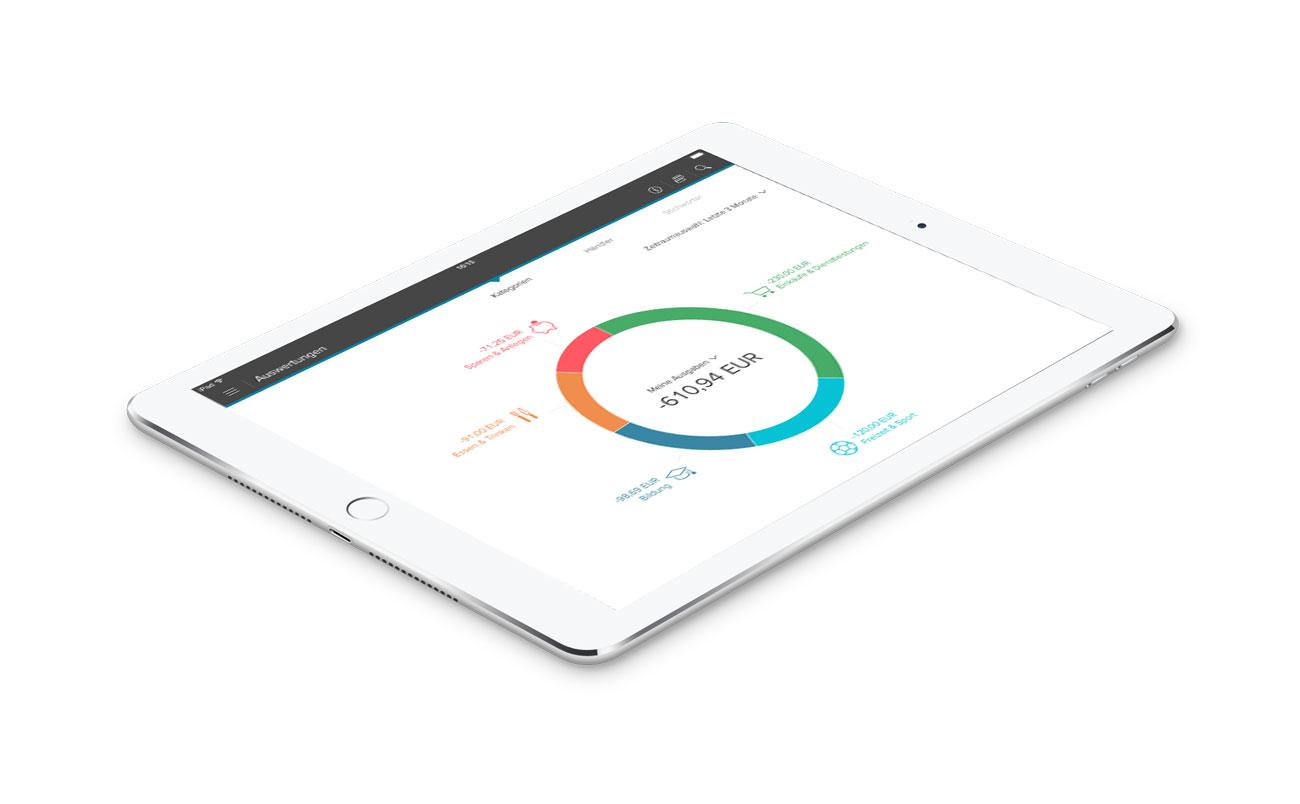 Our Cases